To change data source of report template

1. In the Reports view, right-click required report template, and then click Edit.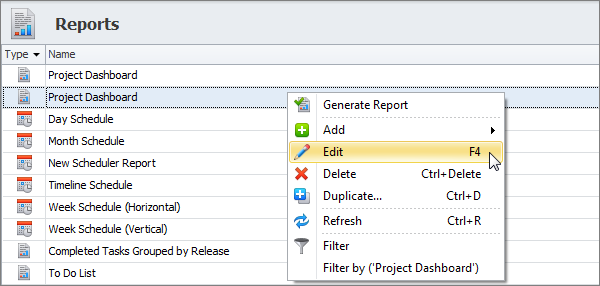 2. In the Report Designer view, click the triangle in the upper-left corner of the workspace, and then click the ellipsis button in the Data Source box.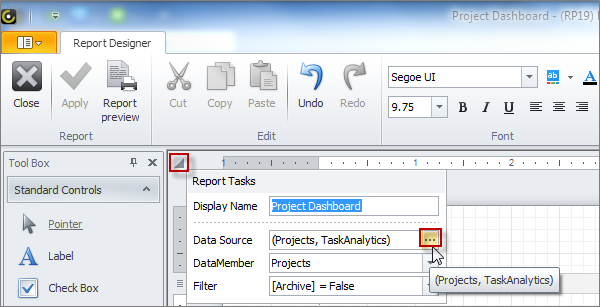 3. In the Select report data source dialog box, clear existing data source check box, select new data source check box, and then click OK.