With Assets Database Template you can quickly create a database for keeping track of assets in your business. You can use this template for CentriQS to track your equipment's values, maintenance schedules, and replacement notifications.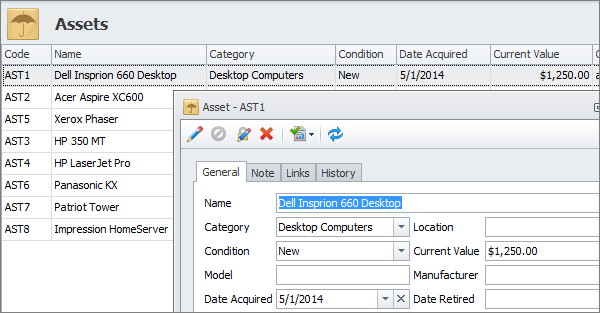 You can add your own properties specific for your assets and design the asset form for better use. This Assets Database Template is designed mainly for IT assets, though you can modify it for any other kinds of assets.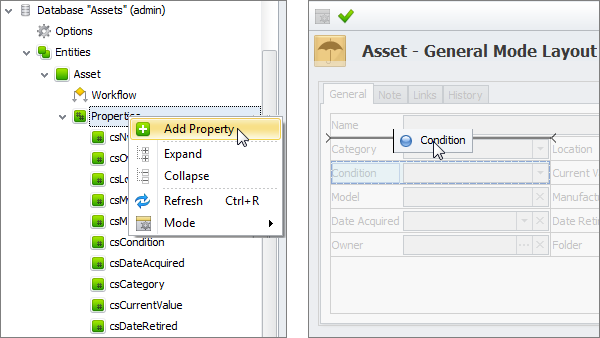 Assets database includes the following:
To use assets database template
1. Download, install, and then activate CentriQS.
2. Download template, restore , and then update Assets database.
3. Click Assets while connecting to the database in CentriQS.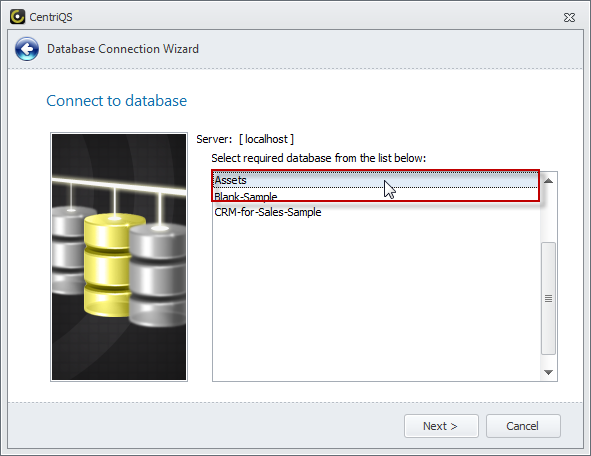 4. On the ribbon, in the Navigation group, click Go To, and then click Assets.