With the CentriQS Issues Database template you can quickly create a database for keeping track of issues. Your support managers, testers, programmers, and other specialists related to quality assurance can login to the database under their user accounts to add or get information about issues. Your product managers and team leaders can generate issue reports, create issue dashboards, and build issue charts or summary tables.
Issues Database template meets basic requirements of issue tracking. The Issue entity has common properties Name, State, Priority, Opened By, Assigned To, and other properties which are common for issues of all types. You can configure the database according to your needs by adding specific properties to the issue entity, showing or hiding fields in the issue form, setting various layouts of issues list, and creating advanced OLAP cube for issues analytics and reports.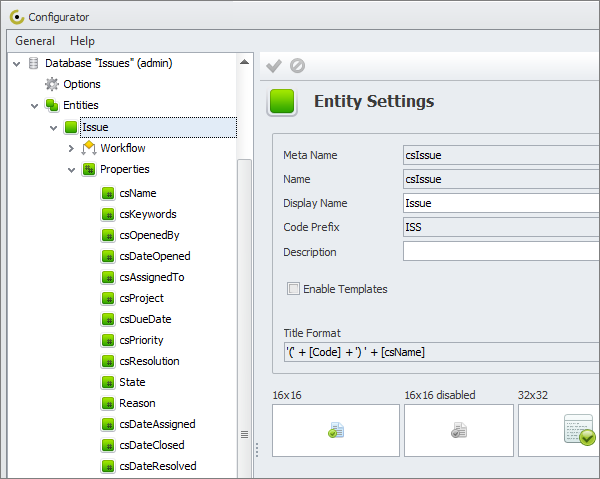 This database template includes the following elements for issue management:
To use assets database template
1. Download, install, and then activate CentriQS.
2. Download template, restore , and then update Issues database.
3. Click Issues while connecting to the database in CentriQS.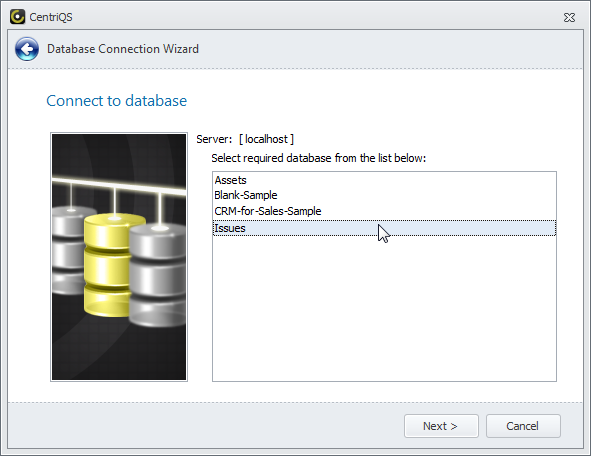 4. On the ribbon, in the Navigation group, click Go To, and then click Issues.