To restore CentriQS default settings on your computer for your user account

1. Exit CentriQS.

2. Click Start, point to All Programs, click the CentriQS folder, click the Tools folder, and then click CentriQS (reset settings).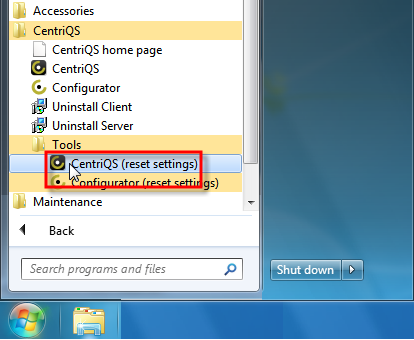 Note To restore Configurator default settings, click Configurator (reset settings).
3. Click Yes in the message to confirm that you want to restore default application settings, and then use the Database Connection Wizard to log on to your database under your user account.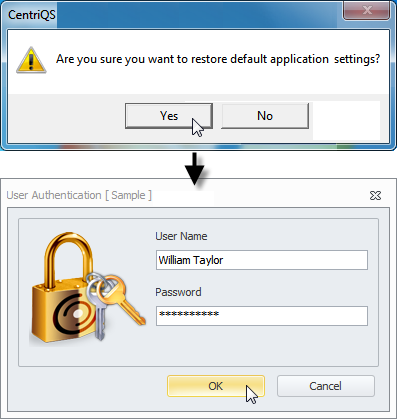 In the Configuration Options dialog box, click the right-pointing arrow to expand the required views, and then select the check boxes next to the items which settings you want to restore. For example, if you select the check box next to Panes Layout, only view panes will be restored to default layout, while the view itself and presets you created will remain with the current settings.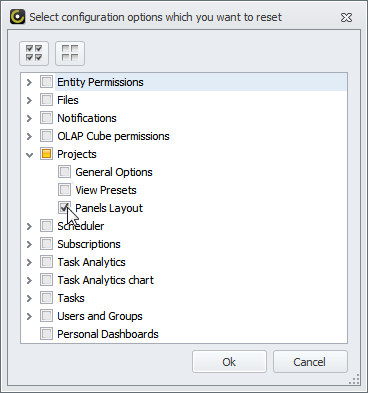 Important! If you don't know what check boxes you need to select to restore the required settings, please contact our support.