Tracking due tasks and overdue tasks helps you and your employees avoid failure to meet due dates of your tasks and projects and take corrective actions shortly in case the task has not been completed in time. CentriQS makes the tracking process easier by highlighting almost due tasks and overdue tasks and sending required notifications before or after task due date.
How to Track Tasks by Due Date
If you set task due date, it means that this task should be closed at any date and time before the due date and time. There are several CentriQS features that lets you make sure the tasks will be done before the due date has come:
Time Remaining Before Due Date
The column "Time Remaining Before Due Date" is a kind of countdown counter that shows you how much time is left before the task becomes past due. You can sort tasks by this column to display tasks that have more or less time available at the top of the list.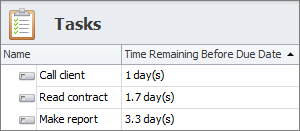 By default "Time Remaining Before Due Date" gets refreshed every 3 minutes according to auto-refresh settings, and, if needed, you can increase or decrease this time period.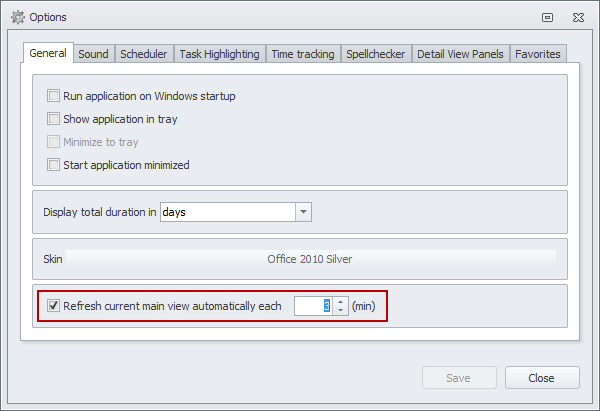 Almost Due Tasks
Almost due task is a task that has little time remaining before the due date. You can define the time limit (default "time left" is 1 day) by taking into account whether your tasks last for hours or days. When task gets almost due, its icon turns yellow and its background can be highlighted as well, so you will definitely pay attention to this task in the list. If you see that you or assigned user will hardly manage to close the task before it becomes overdue, you can reset the due date for a more realistic date and time, of course if it doesn't influence the whole plan.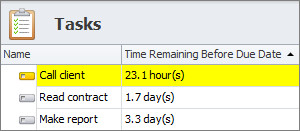 Overdue Tasks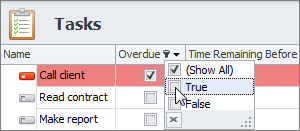 Overdue task is a task which deadline has not been met. The column "Overdue" shows you whether task due date and time is equal to or greater than the system date and time. When task gets overdue, its icon turns red and its background can be highlighted as well, so you will surely notice this task in the list. You can sort and filter tasks by column "Overdue" to raise overdue tasks to the top of the list or leave only overdue tasks on the screen.
Notifications of Overdue Tasks
There are default subscriptions that notify owners and assigned users of overdue tasks by popup alert and email. If needed you can turn off these subscription rules or modify them (for example, you can disable sending notification by email).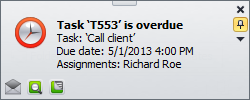 Also you can create your own subscription rules related to due date property. For example, if you want to be notified of overdue tasks that remain overdue for a certain period of time, you can add a reminder subscription which will send you notifications in case the task is overdue, its state is not "closed" and 1 or several days have passed since the due date.