You can export data shown in the current view into PDF, XLS, RTF, HTML, MHT, and Text formats. 
For example, you can export all tasks shown in the Tasks view into MS Excel file.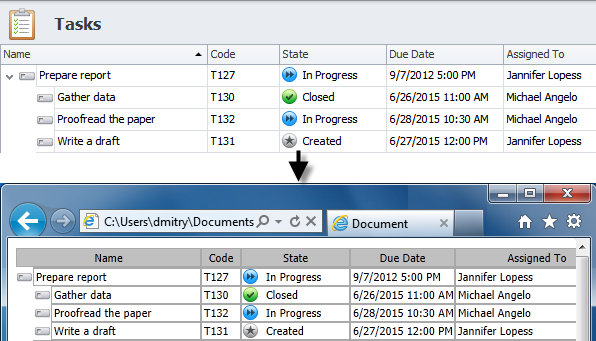 To export data
Click Application Menu, point to Export View To, click required format, and then save the file.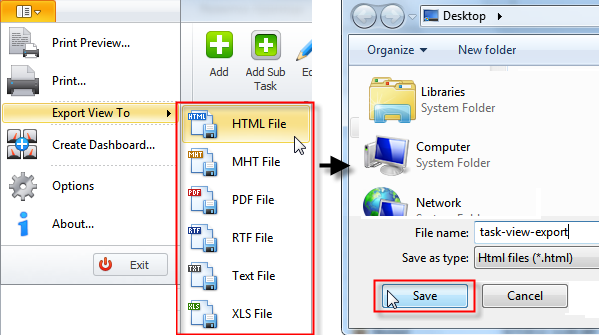 Tip Learn how to set filter and layout to export only required data.

Before exporting data you can apply Print Preview settings, such as Orientation, Margins, to the export file. 
Click Application Menu, click Print Preview, and then use the commands on the ribbon to make appropriate changes.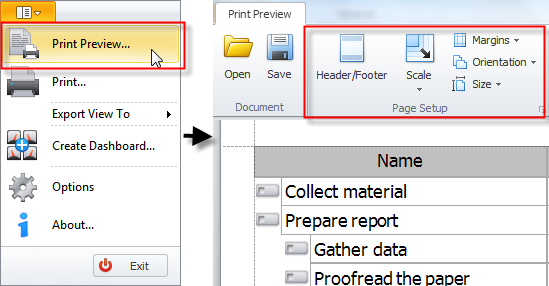 You can also export data in the Print Preview window by clicking Export on the ribbon.

Note With Print Preview you can export data into two additional file formats: XLSX and Image (.png, .bmp, jpeg, .gif, .tiff, .emf, and .wmf).