You can set and apply filters in several ways:

Filter by Conditions
To set a filter by condition
1. On the ribbon, in the View group, click Filter.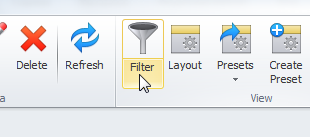 2. In the Layout Settings dialog box, on the Filter tab, click And, and then click required logical operator.
3. Click the Plus sign (+), click the default property in brackets, and then click the required property in the list.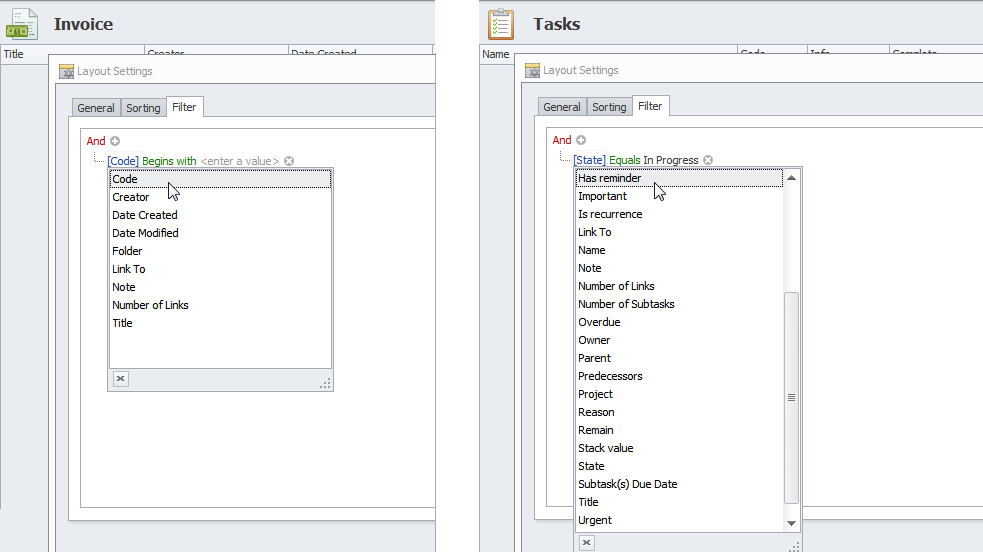 Note The list of properties varies depending on the type of entity.
4. Click the default relational operator, and then click the required relational operator in the list.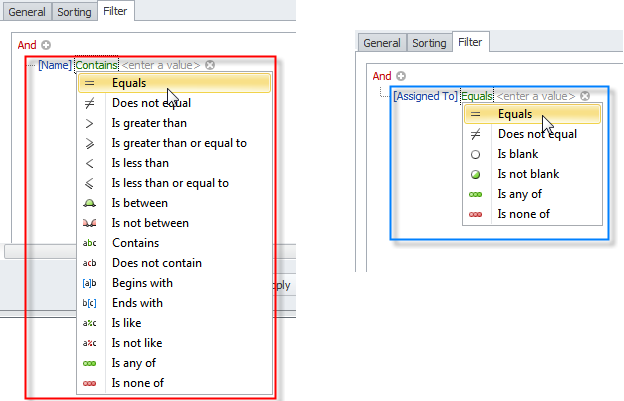 Note The list of relational operators varies depending on the type of property.
5. Enter the required value.
Quick Filters
To set a quick filter
1. Point to required column header, and then click the Filter icon on the right side of the header.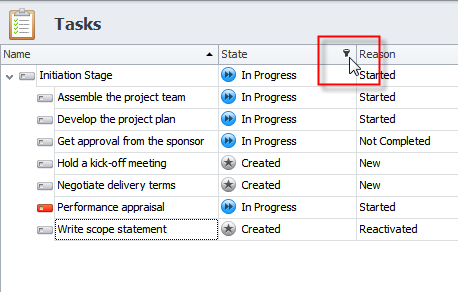 2. Select the check boxes next to required options in the list.

Filters Bar
Filters bar appears at the bottom of the view after you have applied any filter.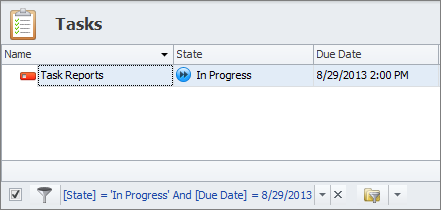 You can use the Filters Status to:
turn on/off the filter
remove the filter
edit the filter
switch to other recent filters, if any
Preset Filters
If you use this filter often, you can save it as a preset and then load this preset in one click when needed:

Filter by Folders
You can set filter by folders to display records that relate to required folders only.

Note When you set both filter by condition and filter by folders, the two kinds of filter are displayed and used separately in the Filters bar.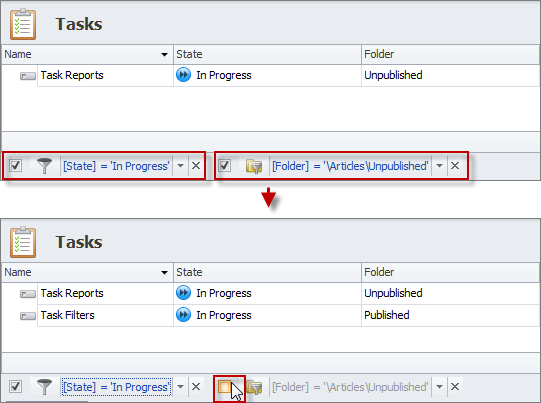 Note Filter by folders cannot be saved as preset filter.